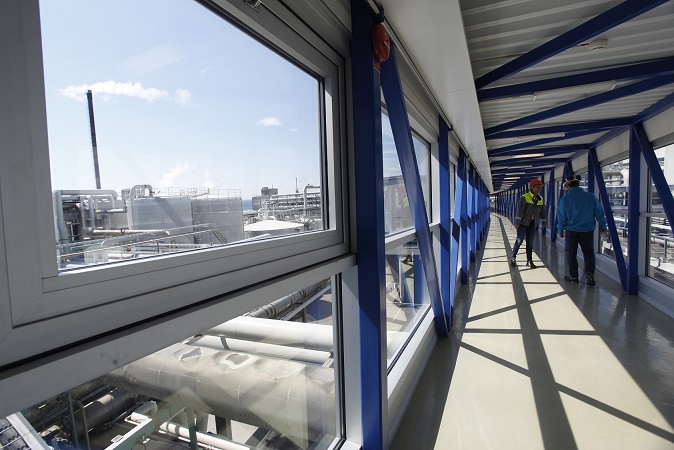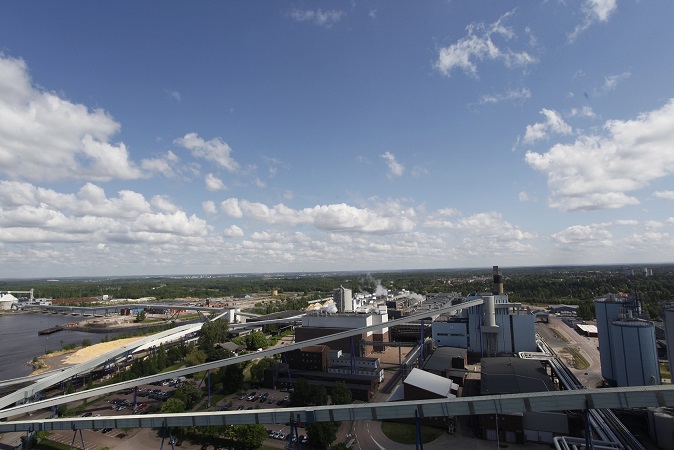 Stora Enso is a Finnish/Swedish and the oldest limited company in the world having operated since 1288. That was during the Yuan Dynasty in China. Stora Enso is the world-leading producer of liquid packaging board. It's used for high quality beverage cartons and allows long-distance distribution of for example milk and juice products. Every third beverage carton in the world is produced from Stora Enso material.
斯道拉恩索是一家起源于瑞典和芬兰,世界上历史最长的造纸集团,于1288年开始运营。那时相当于中国的元朝时期。斯道拉恩索是世界液体包装纸板行业的领导者。液体包装纸板用于制作牛奶、果汁等高品质饮料的包装盒,从而使这些饮料便于远距离配送。世界上,1/3的液体包装纸盒用的是斯道拉恩索生产的材料。
The Stora Enso operations in Guangxi consist of eucalyptus plantations, which have been managed by Stora Enso since 2002, and an integrated board and pulp mill, which is under construction and will be operational during 2016.
斯道拉恩索广西业务包括自2002年开始运作的桉树种植,以及正在建设并计划于2016年开始运营的浆纸一体化工厂。
For the integrated board and pulp mill project, we have permit capacity of 900,000ton/year of pulp and 900,000ton/year of board. 1st phase of the project is 450,000ton/year board; the 2nd phase is 900,000ton/year pulp; and the 3rd phase is another 450,000ton/year board.
浆纸一体化工厂的项目许可包括年产量90万吨的浆厂,和年产量90万吨的纸板厂。项目一期将率先建设和运营45万吨纸板厂;然后在项目二期建设和运营90万吨浆厂;项目三期将建设另外一条45万吨纸板生产线。
The mill is built within the Tieshangang Port Industrial Zone, about 40 km outside the city of Beihai. The plantations of the project are located at four regions (Beihai, Nanning, Yulin and Qinlian). The Guangxi investment is the largest ever in the history of Stora Enso.
斯道拉恩索一体化工厂坐落于北海铁山港临海工业区,距离北海市中心区域约40公里。林业种植则分布在北海,南宁,玉林和钦廉四个区域。 广西的林浆纸项目是斯道拉恩索有史以来最大的投资项目。
联系人:曾先生/李先生
地 址:工业园吉林路23号北投(北海)科技园服务综合楼4楼
邮 编:536000
公司网站:u乐娱乐平台